AppCoda is one of the leading tutorial sites for app developers and anyone who want to learn iOS programming. Some said programming is hard to learn. Some dream about having their own apps but don't know how to get started. This is what AppCoda is all about. Our mission is to develop high quality but easy-to-read iOS programming tutorials for anyone who want to pursue app development. Learn by doing is at the heart of our approach to teaching. We believe everyone can learn programming and build apps by taking actions.
In addition to free tutorials, we also provide premium learning materials (e.g. eBooks) and products such as app template for app developers to build amazing apps.
Educating our readers makes what we do meaningful and fulfilling. If you want to be part of our community, subscribe to our free course or follow us on Facebook. We're also looking for contributor to contribute high quality programming tutorials, you can contact us if you're interested.
How AppCoda was Launched
It all grew out of a simple app I coded and released just because I wanted to.
In 2011, I released my first app on Apple's App Store. As excited and pleased as I was at the time, I couldn't possibly have known how big an impact it would have on my life.
It's truly an amazing experience to develop an app. I had been programming for over 10 years and developed various kinds of business systems. But it was always on someone else's project. Like many developers, I'd be given a slice of the project and a deadline, and that's it. You can imagine how happy I was when releasing my own product to all users around the world. It gave me a sense of ownership and accomplishment that I couldn't possibly get by working on someone else's project.
I didn't get millions of sales and it didn't make me a millionaire. What it did was prompt me to start the AppCoda blog. I figured that if launching an app made me that happy, it would do the same for other people and I wanted to help make that happen. And I found that Xcode was a pretty good tool to teach people how to code. From my experience, the best way to learn a new programming language is to "get your hands dirty" (or learn by doing). So I began to blog with this notion. Every week I'd make a programming tutorial that led people through the process of building something real.
Thanks for the love and support to all the readers. My audience grew faster than I had imagined, and I started to see a community building around the blog. My readers were interacting with me and each other in respectful and helpful ways just like you'd want to see in a community of developers.
Then a member of the community suggested I write an e-book just to put the blog's tutorials in a compact, user-friendly package. I did that and it sold enough copies to encourage me to write another one, which did well enough to convince me to write a third and a fourth, and now AppCoda is my full time business, with multiple tutorial writers and hundreds of thousands of readers.
Simon Ng
Founder of AppCoda
Our Tutorial Team
Simon Ng
Simon is the founder of AppCoda. He is also the author of Beginning iOS Programming with Swift, an iOS App Developer and a blogger. You can follow him at Facebook, Twitter and LinkedIn.
Gabriel Theodoropoulos
Gabriel has been a software developer for about two decades. He has long experience in developing software solutions for various platforms in many programming languages. Since middle-2010 he has been developing almost exclusively for iOS. Tutorials consist of the best way to share knowledge with people all over the world. Follow Gabriel at Google+ and Twitter.
Gregg Mojica
Gregg Mojica is a software engineer & CTO at Gradology, Inc., a new startup focusing on educational rewards . When not hard at work building frontend, backend, and everything-else-end code, he enjoys writing, sharing his knowledge, and photography. A software fanatic, Gregg has published several apps on the app store, including one for Cornell University, various local businesses, and startups. You can follow him on Twitter or connect with him on LinkedIn.
Hossam Ghareeb
Hossam Ghareeb is a software engineer with years of experience in iOS development. He is very interested in writing tutorials and sharing his knowledge with others. He is the author of Application Development With Swift book. You can find him on Twitter.
Maxime Defauw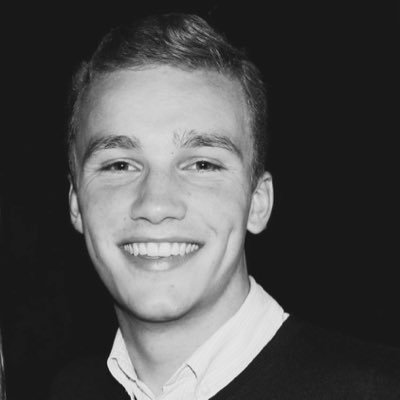 Maxime Defauw is an experienced programmer and the creator of multiple apps in both the App Store and Google Play store. He is 16 years old and lives in Belgium. Recently, he got a scholarship at Apple for WWDC15 in San Francisco. Max is proficient in Objective-C, C, C# and now Swift. When he is not buried in code, you can find him in on hockey pitch or golf course. Follow him @MaximeDefauw.
Sai Kambampati
Sai Kambampati is an app developer. He lives in Sacramento, CA and was awarded with Apple's WWDC 2017 Scholarship. Proficient in Swift and Python, it's his dream to develop an AI product with no third-party APIs. When he's not working on his apps, you can find him binge-watching Netflix, at the gym, or at the library. Follow him @Sai_K1065.
Ziad Tamim
Ziad is a senior iOS Developer, Mobile Strategy Advisor and Consultant for startups. He has been writing iOS apps and games since the infancy of the App Store and built many apps for clients. Right now, he runs a mobile development studio called IntensifyStudio. You can contact him via Twitter.
Mitchell Sweet
Mitchell has been an iOS developer since 2013. He loves user interface design and has 12 apps on the App Store. He also attended WWDC twice as a scholarship winner in 2016 and 2017. Currently, Mitchell studies at Rochester Institute of Technology. He loves teaching others about iOS app development and hopes his tutorials will help developers all over the world. You can contact him via LinkedIn.